5 Ways Collecting Money Online Improves Profitability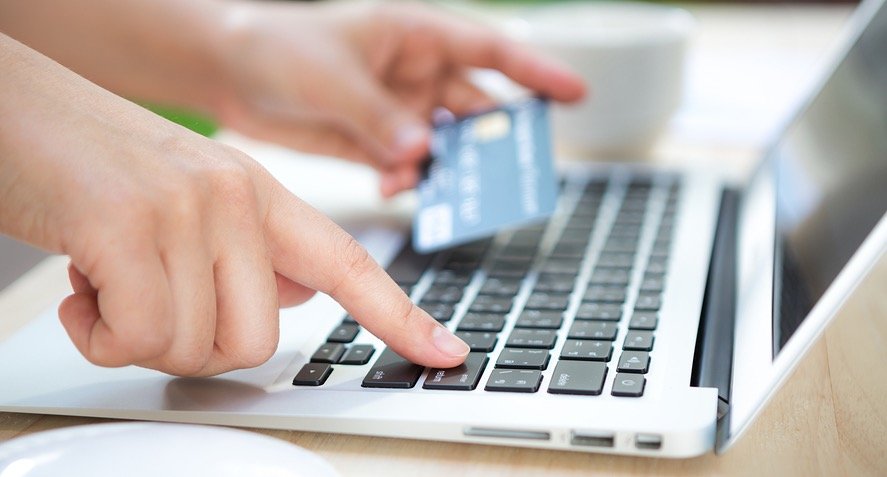 It's no secret that businesses are focussed on maximising profitability. According to MYOB's 2018 Enterprise Insights Report, making a profit is the most significant indicator of success to bigger businesses. Some of the common strategies to maximise profitability – increase cash, reduce costs, buy cheaper, improve productivity – can all be achieved, in part, with online payments. Surprised? Read on.
Increasing cash, not just revenue
Although a company can have fantastic revenue, if the cash from credit sales is tied up in customers' unpaid invoices, the business isn't optimising its cash position. Cash on hand pays for business expenses and helps to avoid the need for expensive short-term loans.
Online collections help businesses to collect money faster. We find this time and again at ezyCollect. Once a business starts collecting money online, they get paid 22 percent faster on average in the first month. Why? Because debtors like the convenience of clicking to pay from their invoices. And they can clear their debt with a credit card so they can keep trading with their supplier.
Reduce costs
Payment transactions that occur offline tend to have more labour costs associated with them – for example, banking a cheque or having a staff member available on the phone to process a credit card payment. Online payments reduce labour costs in collecting money simply by reducing the amount of human activity required. With click-to-pay functionality on invoices and payment reminders, debtors can self-serve, entering their supplier's payment gateway and inputting their credit card details. The payment service provider does the processing in the background. At ezyCollect, our solution, Simplypaid, even issues a receipt on the spot.
Buy cheaper
One of our customers uses ezyCollect's automated payment reminders plus online collections portal to manage the accounts of her client. Combined, the two services helped her client to reduce some overdue debtor days by as much as 84 percent. With more cash returning to the business, her client was able to take advantage of early bird discounts on expenses for their major trade event. By buying cheaper, the client improved profitability on their event, a major annual revenue earner.
With many online payments options available to businesses, it's worth shopping around to find a cheaper deal on credit card transaction fees. It's another area where there are savings to be found.
Improve productivity
Systemising processes like payments leads to a reduction in wasted or duplicated effort, which smart businesses turn into more time for profit-making activity, like growing sales to the target customer. Take the ezyCollect customer I mentioned above – her client's sales team is responsible for making sales and collecting payments. After saving a day a week spent chasing payments, the sales team sold their trade exhibition spaces in half the time it has take in the previous 27 years. They used their extra time to nurture the ideal customer relationships, a little investment in future profitability.
MYOB Advanced + Simplypaid
It's easy for MYOB Advanced users to start accepting credit card payments online.  Using Simplypaid, debtors are rewarded with a convenient payments experience and low credit card transaction fees (or none, if a business chooses to absorb them).
1.Add pay now links to invoices and reminders, allowing debtors to click and pay on the spot.
Once inside the payments portal, debtors see all their open and overdue invoices listed (if MYOB Advanced is integrated with ezyCollect).
Debtors select to pay one or more invoices in a single transaction.
Debtors input credit card details at checkout .
Payments are processed in seconds.
Simplypaid automatically issues a receipt.
Simplypaid records the transaction history.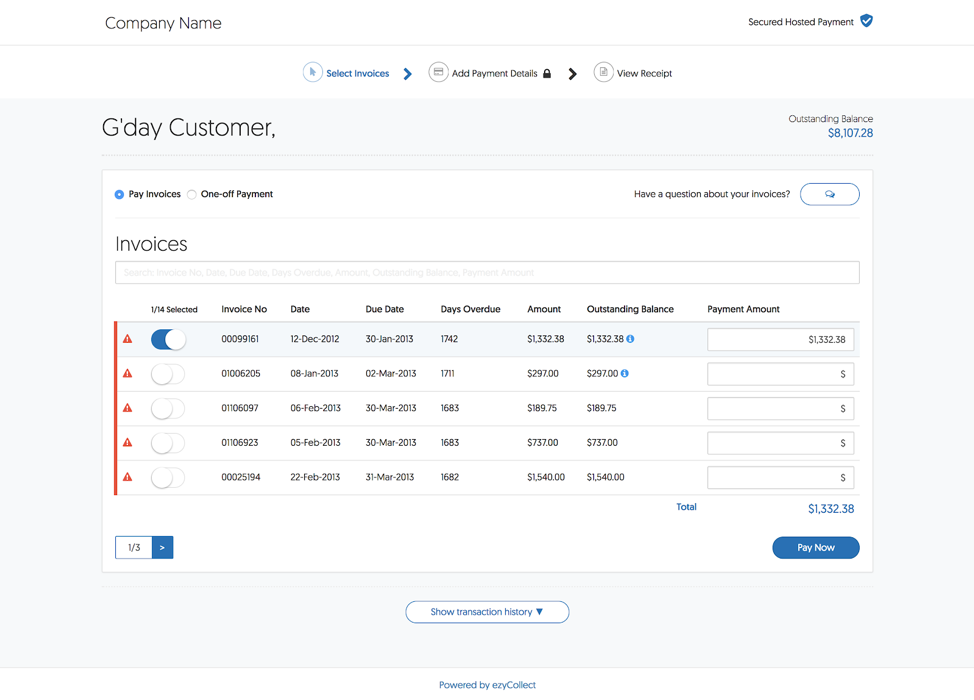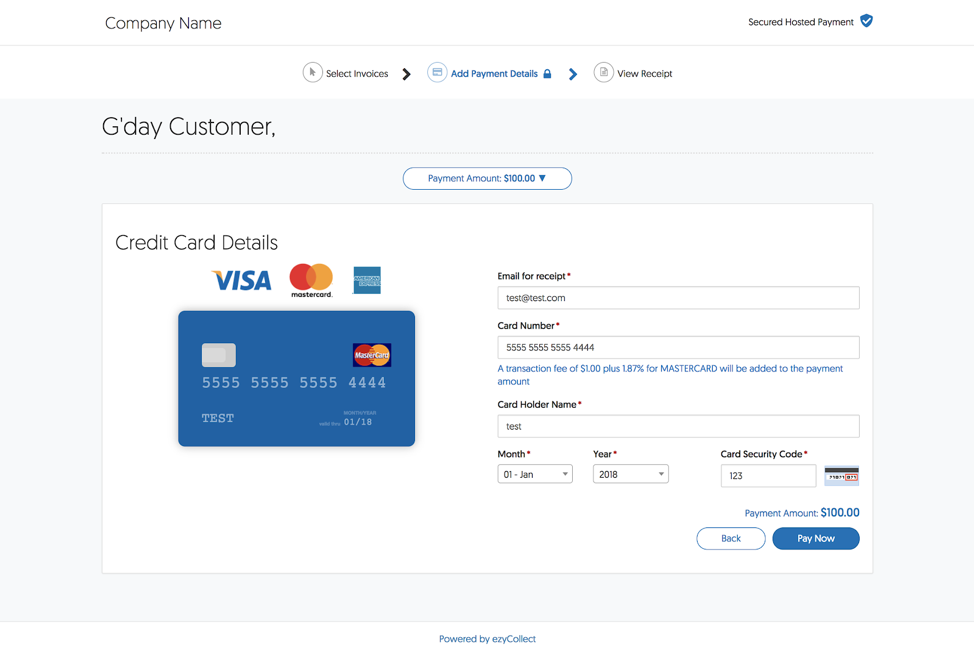 For more information on MYOB Advanced and Simplypaid, call us today on 1300 045 046 or email info@leveragetech.com.au.