Frequently Asked Questions
All the answers to all your frequently asked questions
about MYOB Advanced, Cloud ERP software
and how Leverage Technologies can help you.
To speak with someone about an MYOB Advanced solution
please call our team on 1300 045 046
or simply contact us via this online form
and we'll get in touch with you
as soon as possible.
What is MYOB Advanced?
Vittorio Menichelli
2017-02-06T01:39:18+00:00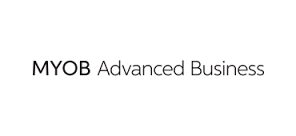 MYOB Advanced is cloud ERP software that offers affordable power, flexibility and efficiency.
The solution offers a number of key features that are making it one of the fastest growing ERP solutions for small to midsize businesses like yours in Australia
A true, 100% cloud-based solution. MYOB Advanced works on any device, anywhere with an internet connection.
Scalability. As your business grows, MYOB Advanced grows with it, allowing you to add new features like advanced inventory management.
Customise your solution. There's no one-size-fits all – you choose the features that you need.
Data sovereignty. All your information stays in Australia and security is enterprise grade, so you can be sure it's protected by local laws.
MYOB Advanced is built on the world class Acumatica Cloud ERP solution and has been localised to meet the specific needs of Australian small and midsize businesses.