The Retail Industry
MYOB Advanced delivers a centralized view of your business so you get real-time status of orders, inventory, and profitability by location and product. MYOB Advanced is economical for multi-location retailers, franchise operators, as well as regional and national chain stores.
Control operating costs
Streamline your entire business process – from ordering to inventory, , and accounting. Acumatica is web-based so it's easy to link your franchises, warehouses, offices, and retail locations without the hassle of VPNs, private networks, and customized telecommunications solutions.
Integrate Point of Sale (POS) and eCommerce orders
MYOB Advanced integration services and API make it easy to integrate all your sales environments to gain a centralized view of your business. By delivering a complete view of your business across online sales, telesales, and retail sales operations, MYOB Advanced allows you to optimize inventory, ordering, and profitability. Integrate ecommerce, readers, , touch screens, and all-in-one POS stations.
Optimize inventory, ordering, and sales
Unlimited user pricing allows you to involve employees, partners, and customers so you can automate ALL business processes – even processes that span multiple locations and external partners. This allows you to make informed decisions regarding ordering, pricing, promotions, inventory overhead, and your bottom line.
Features built for retailers
MYOB Advanced includes several features for retailers, franchise operators, and restaurants. Everything you need is included in one integrated package.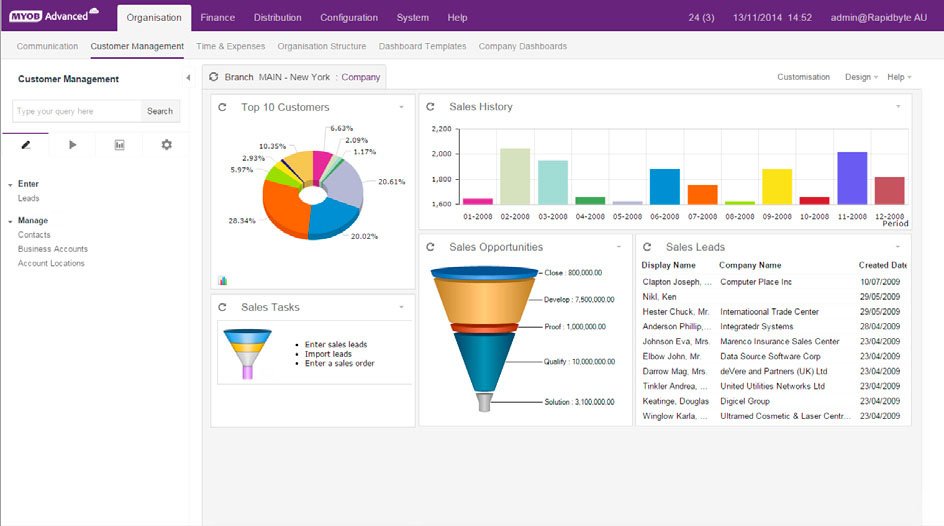 Real-time credit card processing
Real-time reporting across multiple locations
Time sensitive pricing and promotions
Inventory sub-items for size, color and style
Purchasing and replenishment
Fulfillment, shipping and logistics
Service management
Integrated customer management