MYOB Advanced 2018.1 – Enhanced Navigation & Finance Module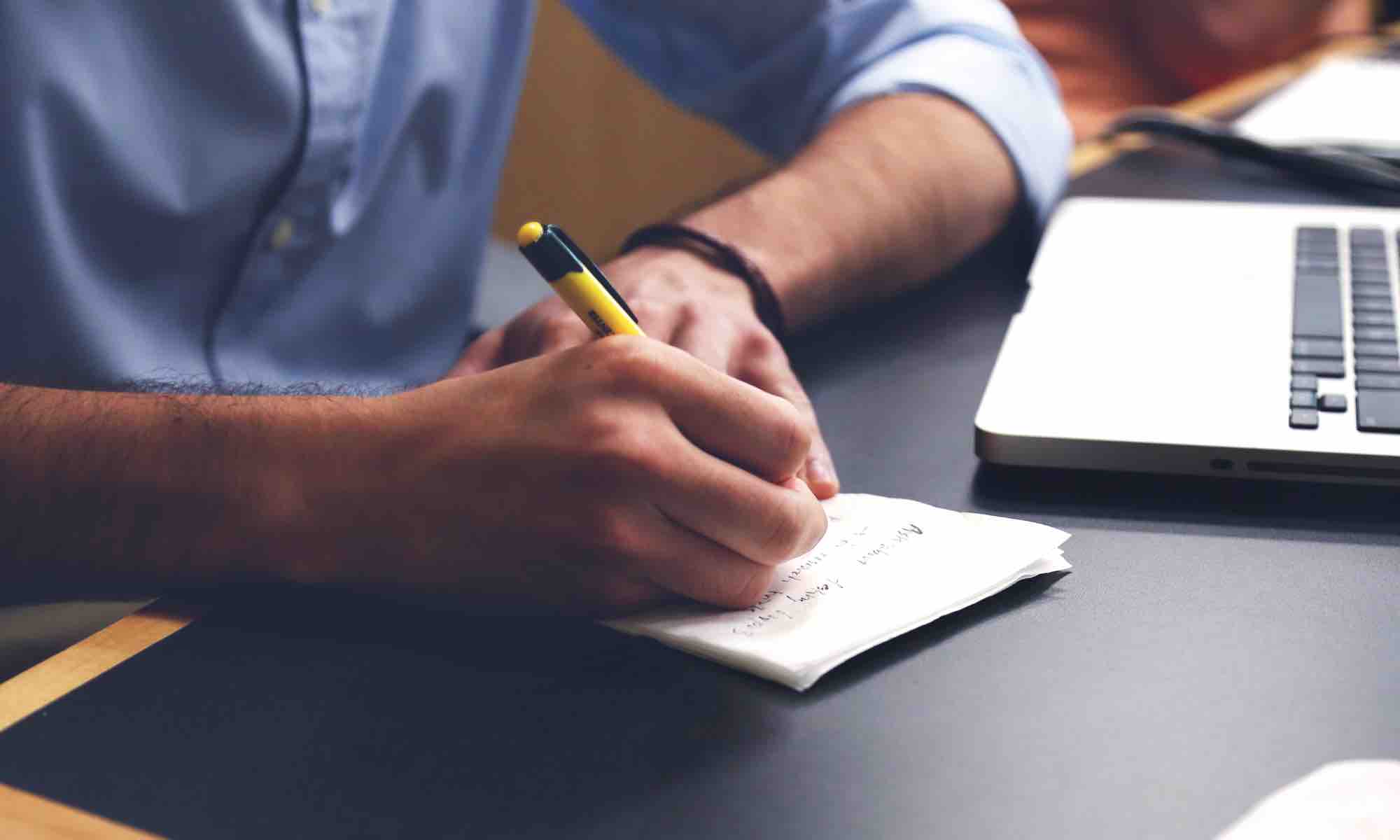 MYOB Advanced users are getting ready for a new major release – MYOB Advanced 2018.1. If you already use MYOB Advanced or thinking to implement the system for your organisation, here is an overview of the new, enhanced platform interface and Finance Module.
MYOB has released a comprehensive update to MYOB Advanced. Today we are going to go over what it offers, workspaces, navigations, what to do to prepare for the release and what screens are going to be different.
Todays' agenda:
Navigation

When you first Login – Option to switch to Modern UI
How to use and configure the Modern UI
Search Lists – Entry Point Screens – Initial settings, how to use and configure
Universal search – How to use
Help – How to use.

Finance Module

Companies and Branches
Tax Periods by Company
Reclassifications
AR Statements
Accounts Payable
AR Outgoing Cash Approvals

Q&A
ezyCollect overview – how to get paid faster and simplify debtor management
For more information, here are the official MYOB guides to the upcoming release:
MYOB Advanced 2018.1 Upgrade Notes – Download Here
MYOB Advanced 2018.1 Release Notes – Download Here
Enhanced Navigation in MYOB Advanced 2018.1
How to switch to the new Modern UI
At first login, you will have the option to switch to the Modern UI.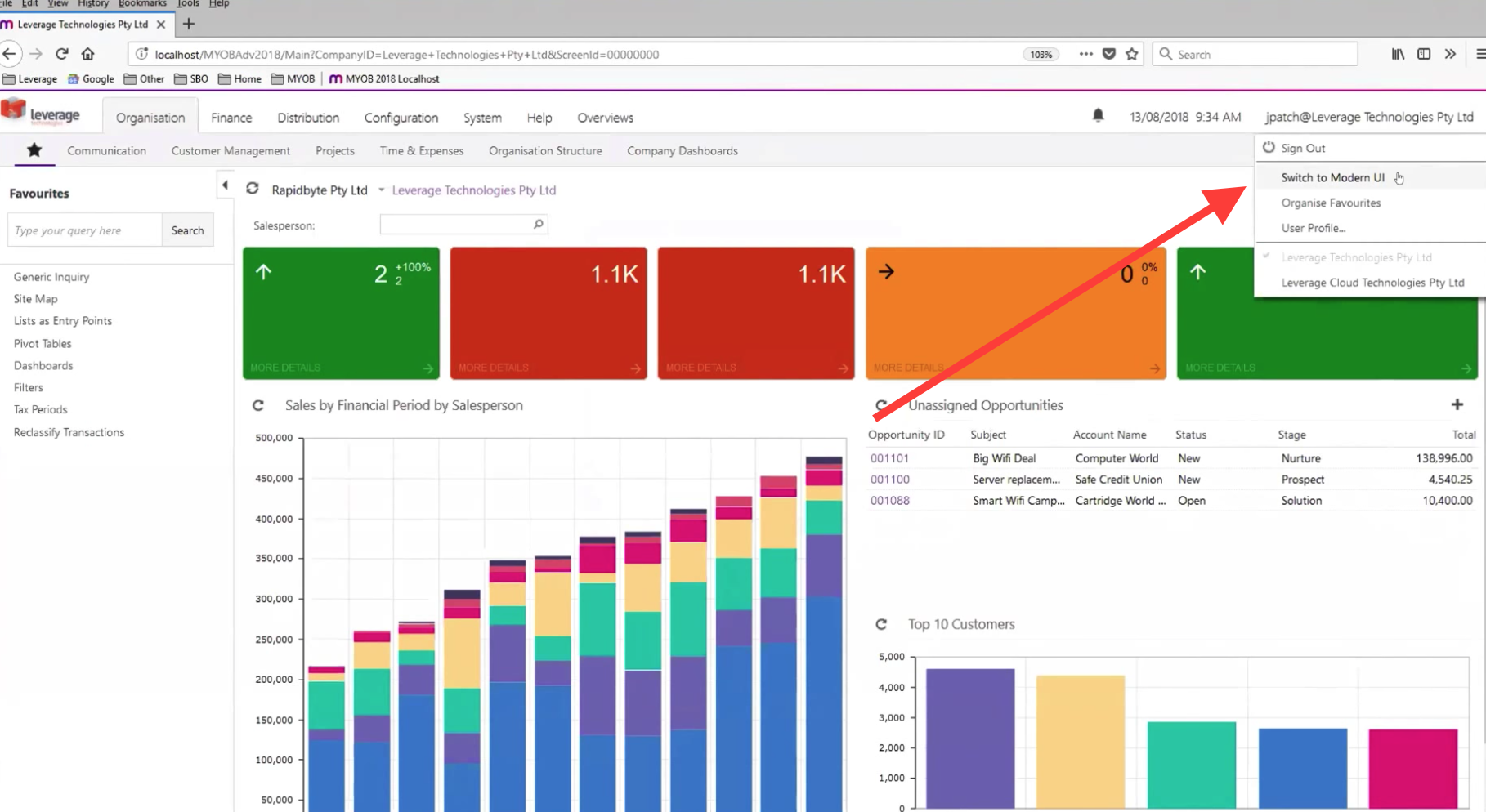 Workspaces
The main difference in the modern UI is the concept of "Workspaces" on the left-hand side and the Search List.
To make a permanent switch to the Modern UI, change the user profile by thinking the box down the bottom.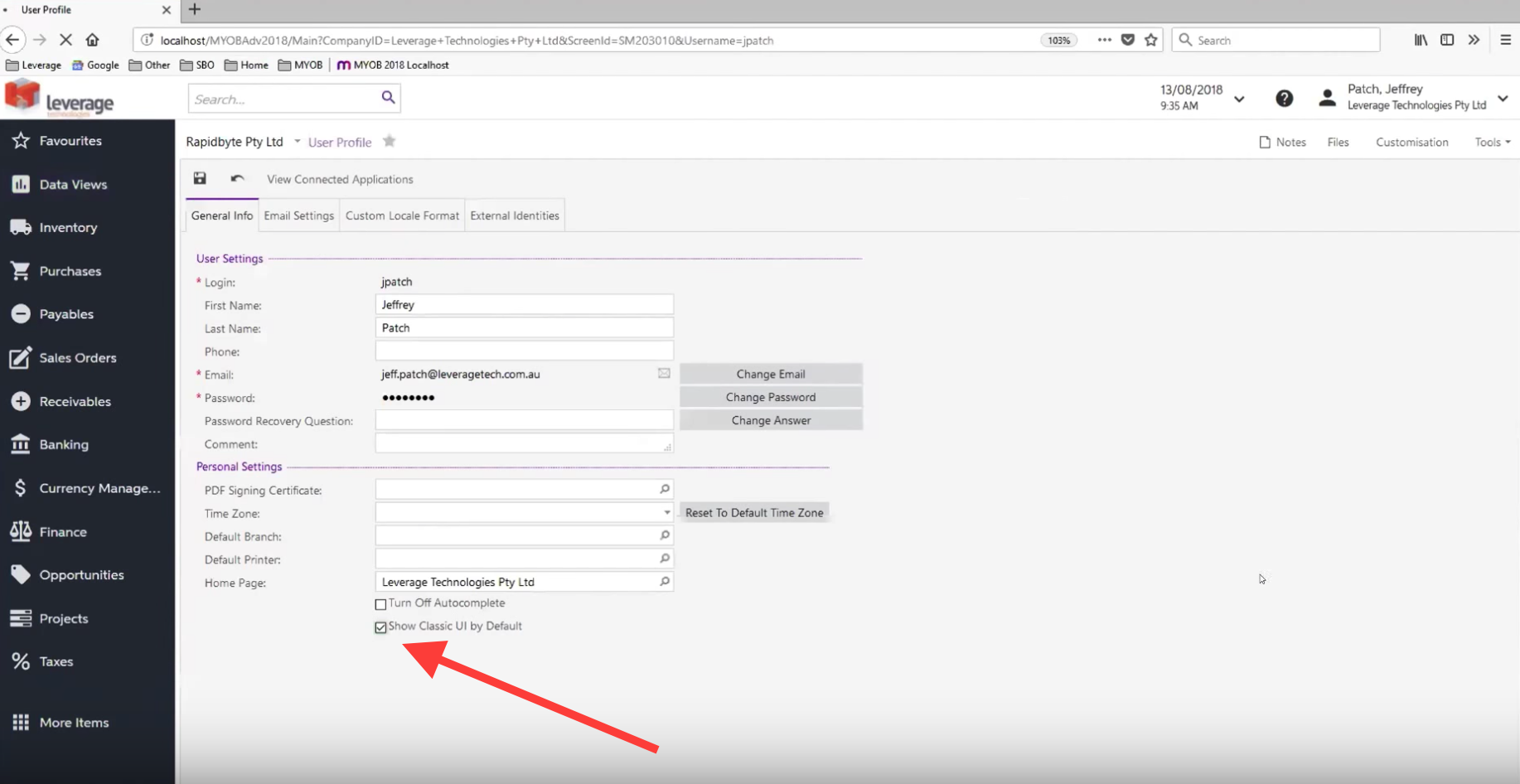 If you look at Sales Orders or Receivables or Finance, you will see a new concept called "Workspace". This is a new interface consisting in "Tyles" up the top and "Entry Forms" set up in different Categories.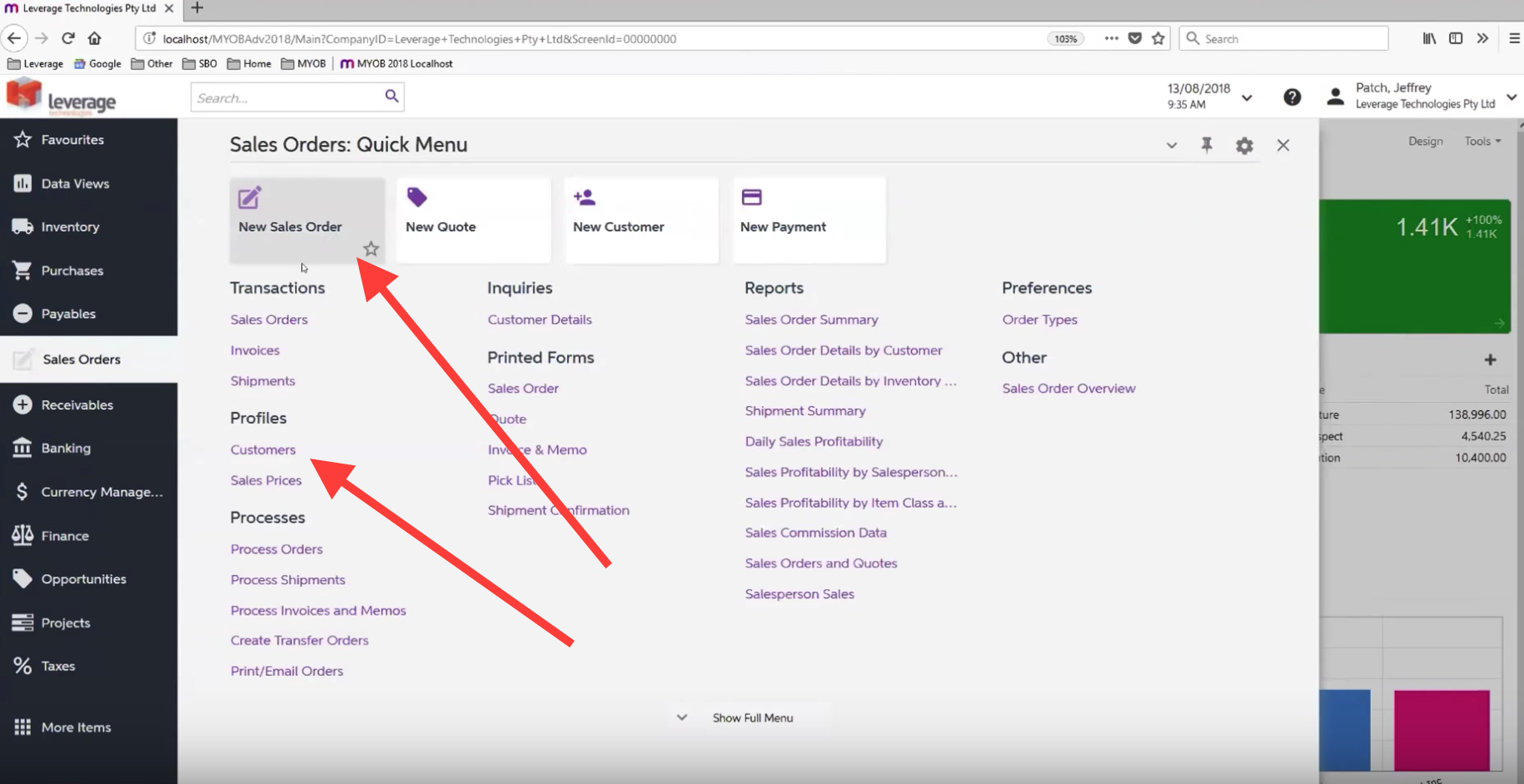 Categories are predefined but can be changed in Edit mode. Favourites can also be setup by ticking the star next to the name of the Entry Form you wish to mark up.
Edit Mode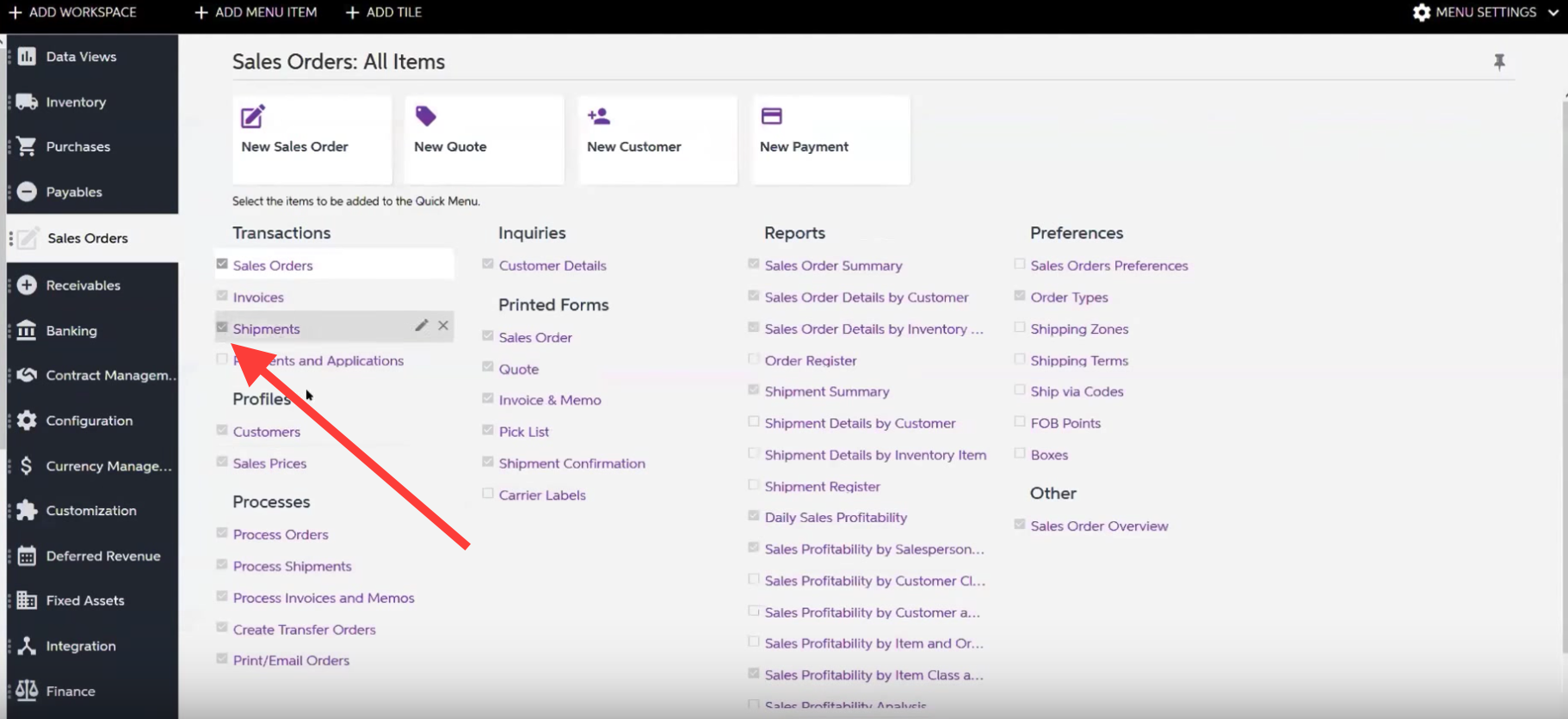 Parameters in the new MYOB Advanced Dashboard
The new Dashboard interface in MYOB Advanced can be filtered by salesperson through the new field called "Parameters". Once a salesperson is selected, the dashboard will show you the information for that particular salesperson.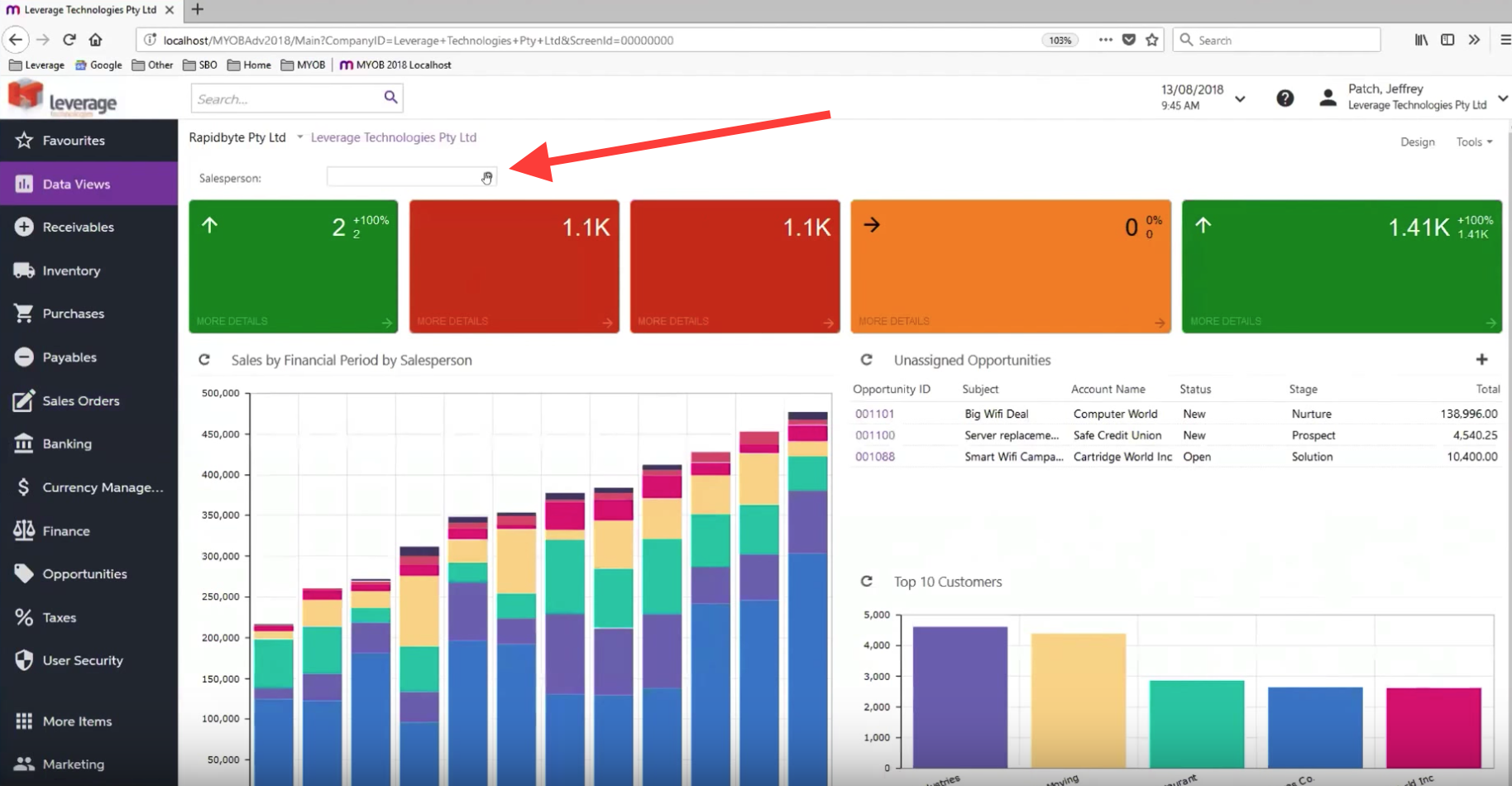 You can set up the system to have Parameters for other attributes such as Company,  Branch, Financial Period, Customer and more.
User Help and Quick Guides
User help has been refreshed – it gives you all the procedures for the screen that you are in that particular moment.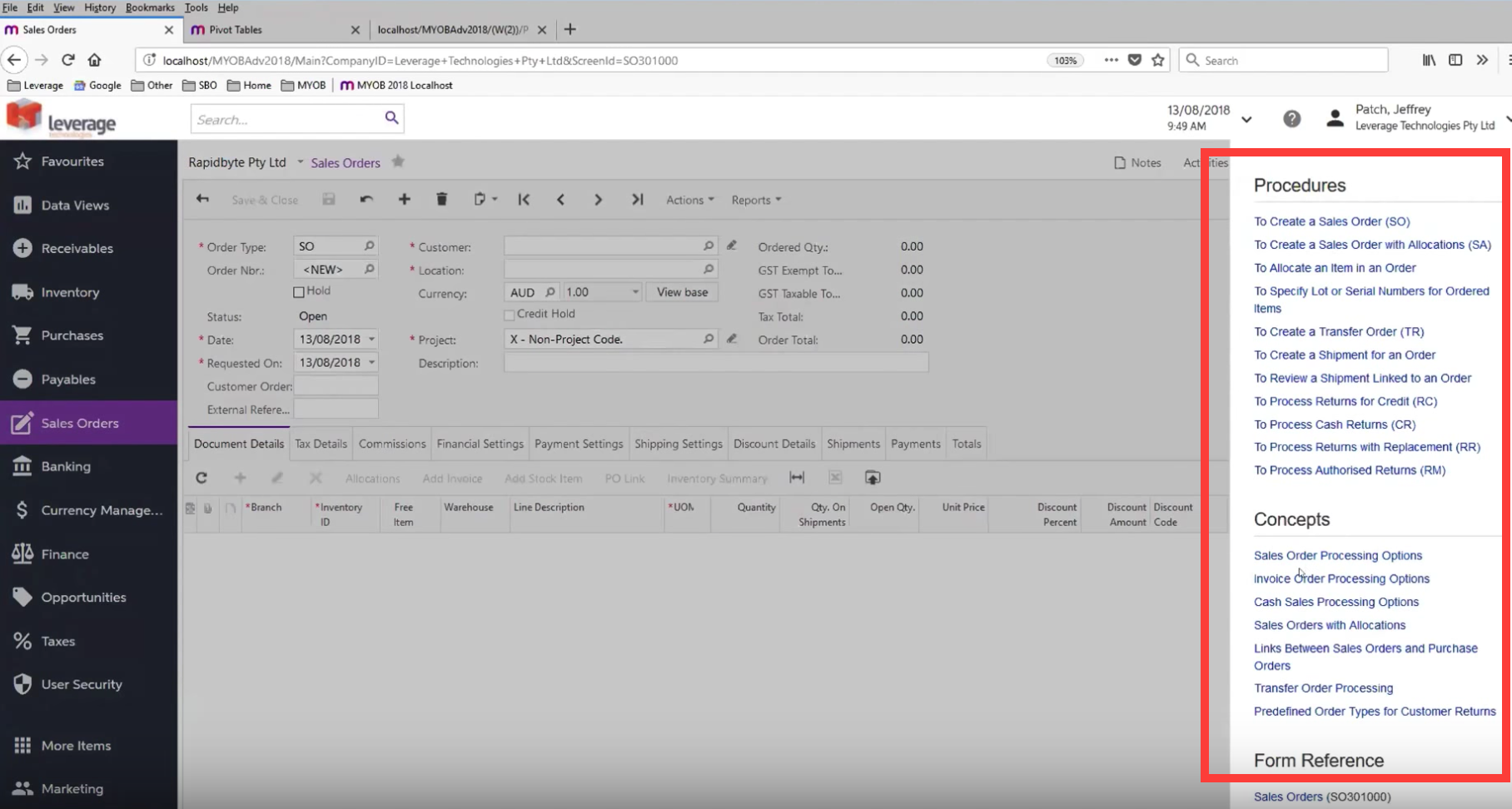 To complement this, you have Quick Guides with more information on various modules and functionalities.
Finance Module
 Companies and Branches
GST / Taxes – You can now setup different tax periods by different companies – you can run multiple legal entities, set them up on different financial periods and close them independently from each other.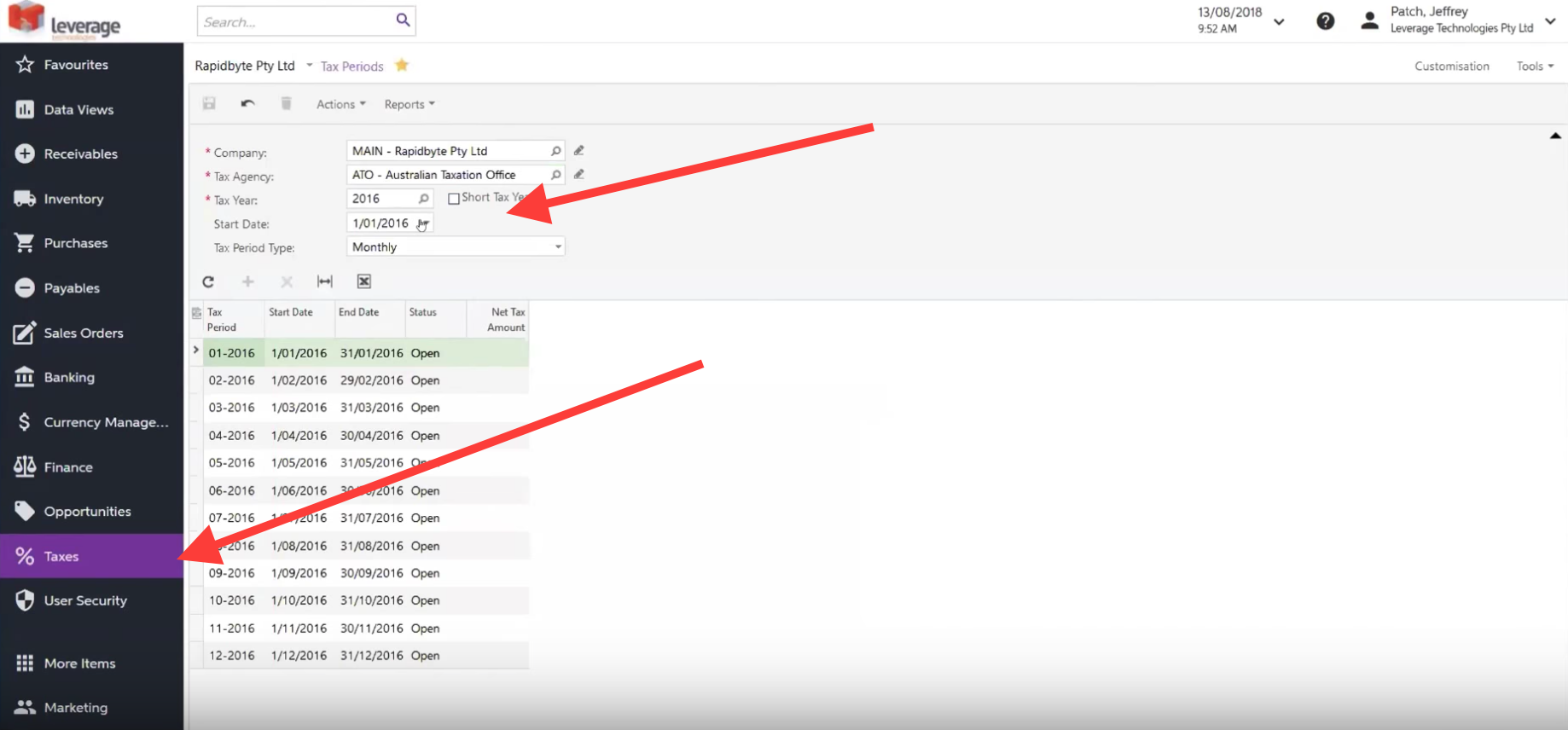 In MYOB Advanced 2018.1, Company has also been renamed as "Tenant" and Branch as "Company". Within each Company, you can have multiple Branches.

Check the Tutorial video for more information on the major changes to Reclassifications, AR Statements, Accounts Payable, AR Outgoing Cash Approvals.
ezyCollect and MYOB Advanced: Better manage your debtors and get paid faster
During the same session, ezyCollect's Co-founder Arjun Singh gave us an overview of the ezyCollect system and how it can help MYOB Advanced users get paid faster and better manage their debtors…
For more information on the new MYOB Advanced 2018.1 or to learn how ezyCollect can help your business, call us on 1300 045 046 or email info@leveragetech.com.au today.