The MYOB Advanced Architecture Explained (Security, Data & DR)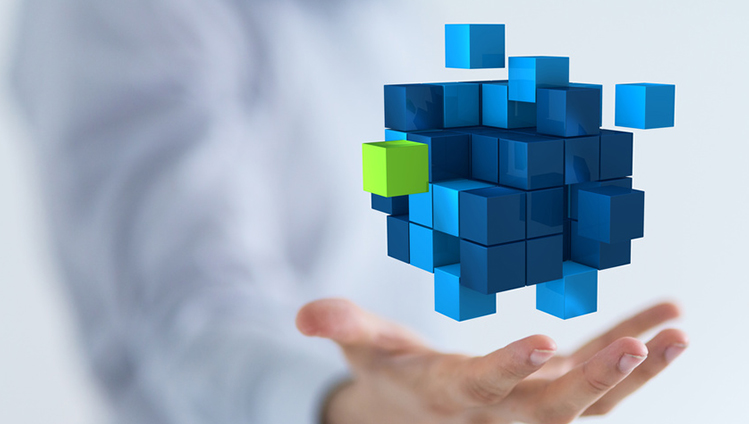 In today's post, we are going to review the MYOB Advanced architecture with a focus on data security, service availability and disaster recovery.
The suitability of an Enterprise Resource Planning (ERP) solution for specific industry applications depends on much more than just the business features and functions it supports.
Does your current ERP system provide adequate data security, and what are the supported disaster discovery options? How about service availability to support business continuity in case of technical glitches? The answers to these questions boil down to one fundamental factor: the architecture of the ERP solution.
Here are three critical aspects of MYOB Advanced data centre and architecture for your consideration.

#1 – How secure is the MYOB Advanced system and data?
According to Big Blue's The 2017 Cost of Data Breach Study: Australia, cyber-attacks cost Australian organizations AU$2.51 million in just 12 months. That's why businesses need to ascertain the safety of the cloud-based ERP solutions they're using.
MYOB Advanced cloud-based infrastructure includes a couple of reassuring security components including:
Physical security: The Amazon Web Services (AWS) Sydney datacenter, which hosts MYOB's hardware, is incredibly secure. With advanced 24/7 digital surveillance systems, multiple access-control layers, and manned by professional security guards, sites of the ERP infrastructure are protected from physical intrusion.
Network security:  Encompasses several system intrusion or threat detection and elimination elements. For example, Distributed Denial of service (DDoS) safeguards help track and thwart malicious attempts to seize network components and render them unavailable for enterprise applications. Similarly, brute-force detection helps spot and stop password-guessing malware.
Data and storage security: End-to-end HTTPS encryption ensures safe data sharing and transmission. Also, encrypting data storage devices makes it difficult for system intruders to read it.
#2 – What's the level of MYOB Advanced service availability?
A study by the Australian showed that a single datacentre outage could cost a company over $700,000. Bigger organizations could lose much more in the event of system downtime. How does MYOB Advanced resolve that problem to guarantee 24/7 service availability? Here are some fundamental provisions of the ERP's cloud architecture:
Full system redundancy: Rather than rely on a single point of failure, MYOB Advanced utilizes EC2 and RDS—AWS servers distributed across several availability zones (AZ) within Australia. This creates system redundancies to guarantee continued service access if one AZ fails. For example, MYOB Advanced clients can keep using the platform should essential computing resources in one of the AZs become unavailable following a power outage.
Seamless crossover: In case of a problem in one AZ, the excess AWS computing capacities become available to MYOB clients, automatically, seamlessly, and with zero downtime. The fallback resources have the low-latency, high-memory, and superior processing capabilities of their primary alternatives. As such, MYOB enterprise capabilities usually remain uncompromised.
Third-party resources: MYOB Advanced may leverage various powerful third-party technologies for managing AWS solutions to guarantee the full-time availability of its ERP provisions.
#3 – What's the MYOB Advanced Disaster Recovery plan?
MYOB Advanced has several infrastructural options in place to avert data loss in case of a severe or irreversible problem in one of the AWS servers. The platform's data loss prevention and disaster recovery plan entails the following:
Data backup: AWS Cloud, which powers MYOB, boasts global IT infrastructure comprising of 55 AZs in Australia and 18 other geographic locations. Your MYOB Advanced data is replicated in real-time, and it's backed up every 24 hours at night in any of the AWS strategically-located servers. If there's 100% irreversible failure in the primary Sydney datacentre that hosts your enterprise data, you may turn to the other global AWS computing resources and go back to business with negligible data loss.
Snapshots: MYOB Advanced lets you capture snapshots of your data and download it at will. You can store the data anywhere you want. You may also read your backup snapshots using spreadsheet software.
Conclusion
In a nutshell, AWS cloud services are the backbone of MYOB Advanced architecture.
The cloud-based infrastructure is secure, and it includes redundant computing capacities in multiple AZs to ensure round-the-clock service availability. A global network of AWS servers and numerous local servers provide reliable disaster recovery and backup options to avert data loss.
Want to learn more about MYOB Advanced architecture or capabilities? Feel free to contact us on 1300 045 046 or email info@leveragetech.com.au.