The 3Ds of debtor management. What's missing from your business?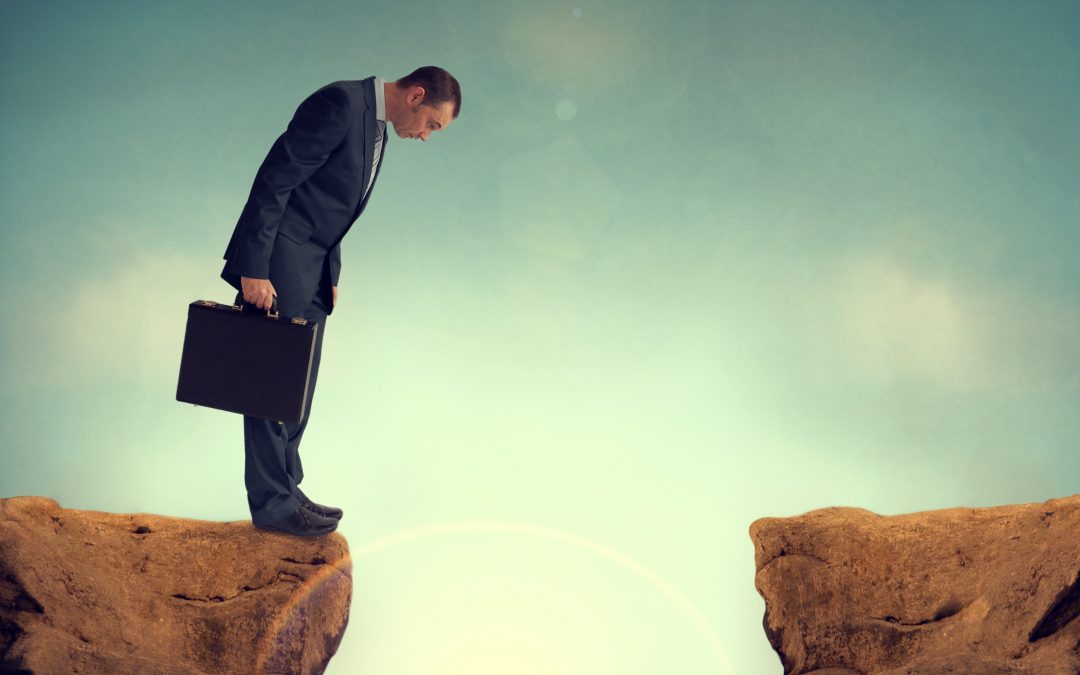 Getting your invoices paid on time can seem like a mysterious game of hit-and-miss. Some months are better for collections than others. But if you're tired of taking a chance on your cash flow, there's hope. And it's in the form of a streamlined process of debtor management that any business can implement.
Good collectors have three things in common: discipline, data and a debtor-friendly focus. Together, they create a prompt payments culture that can reverse the late payments trend in any sized business. For businesses using MYOB Advanced, it's even easier, because add-ons like ezyCollect do most of the work for you. It's just a matter of applying your personal touch.
D for Discipline:
If you're issuing trade credit, you're basically allowing your customers to access a short-term loan from your business. Like any lender, you should be clear about your payment expectations and have penalties in place for late payments written into your contracts.
Your actions before, during and after a credit sale should be consistent (so everyone follows the same procedure), efficient (so you're not wasting time) and proactive (so you're in the driver's seat). Your disciplined approach will look like a set of 'rules' that guide your sales and accounts staff, and it establishes your expectations of prompt payment from your debtors.
A disciplined system includes:
Signed and approved credit application forms before trade credit is issued.
Setting and monitoring credit limits so customers do not exceed their credit allocation.
Issuing invoices promptly.
Invoice tracking that identifies when invoices are overdue, by how long, and how much.
A schedule for payment reminders so that your debtors receive a first, second, third and fourth follow-up (data from ezyCollect found that most invoices in MYOB Advanced are paid after two reminders).
Multiple ways to accept payment: online payments, direct deposit, bank transfer, cheque etc.
Sending your customers a monthly statement they can reconcile with their accounts. It should outline the totals owing and overdue.
A set of debt collection partners on hand so you can quickly refer your really stubborn payer to the professionals.
While it's possible to do debtor management tasks manually, automation is designed for discipline. ezyCollect, for example, syncs regularly with your MYOB Advanced file to read data from your accounting software so that it monitors debtors' credit usage, consolidates all overdue invoices per debtor into each reminder, issues invoices and reminders for you, sends monthly statements, and accept payments online, etc.
D for Data

Not many businesses have clear KPIs around their accounts receivables, but they should. Not only will data help you identify where the cash is hiding, knowing your numbers will help you to take decisive action towards getting paid or curtailing your trade with poor payers.
Day-to-day, business operators should have the following data at their fingertips:
accounts that are most overdue
debtors that owe  the most money
debtors  heading into the danger zone of defaulting
debtors nearing or exceeding their credit limit
Going one step further, businesses that are good at collecting money have barometers to understand their business' financial health. For example, Days Sales Outstanding (DSO) is a simple measure of the average number of days a business takes to collect its trade receivables in a given period (usually monthly). You can calculate DSO using this formula:
(Ending total receivables / total credit sales) x number of days
For example, if Company ABC has net credit sales in April of $650,000 and total receivables of $400,000 at the end of the month…
DSO = ($400,000 / $650,000) x 30 days = 18.46 days.
Company ABC took 18.46 days to turn its receivables into cash in April.
Knowing metrics like DSO (there are other useful metrics like accounts receivable turnover ratio and collection effectiveness index) means Company ABC has data to assess if their debtor management strategy is helping the business to get paid faster.
D for Debtor Friendly
Just as you'll steer your business towards excellent customer service, being a debtor-friendly business reaps rewards also.
Debtor friendly businesses do collections differently:
Offer a number of ways to accept payment—online payments provide the ultimate convenience for debtors. ezyCollect data shows that 30 per cent of payments are made online between 5 pm and 10 am. (Is your business open to collect money when your customers are ready to pay?)
Send polite reminders—smaller customers often rely on their supplier's reminder system.
Respond quickly and fairly to invoice disputes.
Reward prompt payments.
While automated debtor management gives you the disciplined approach you need, great automation gives you the personal touch you want. A personal touch allows your business to stay connected to your customers in your personal style – allowing you to add your company's tone and language to polite reminders, include and exclude debtors on communications depending on how you manage each relationship, and consolidate all overdue amounts so it's easy for debtors to understand the size of their debt. Going the extra mile works in debtor management, too!
Cracking the debtor management code is easier than you think. Unlocking the cash also frees you up to unlock your potential. What could your business achieve with more time and cash?
For more information on MYOB Advanced and ezyCollect call us on 1300 045 046 or email info@leveragetech.com.au.